Activities
Egypt promises a special Fab Conference, and an adventurous Fab15 is what you are going to get!
FAB15 Cleanup Dive
This year, we're having a Fab15 clean-up dive in one of the world's top diving destinations, and you can join us!
Whether you are a certified diver or a beginner, you have the chance to be part of the clean-up
and to explore the beauty of the Red Sea and its one of a kind marine life.
To sign up for the Fab15 dive, read the listed rates and the restrictions and fill out the below application.
Deadline for applying is July 15.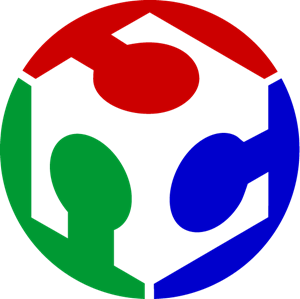 Fab Lab Tours
On August 4th, take a tour to one of the Egyptian Fab Labs of your choice!

Click on the button below to fill out the registration form.
The Global Re-creation of the Nefertiti Bust
We're building the queen of Egypt this July! With over 1,600 Fab Labs around the world, we have no shortage in printers and we want to keep those printers running.
For this year, we have worked on a digital image of the famous 1345 B.C. sculpture sliced into 478 parts and we need your help to 3D print them all!
You can participate by printing one piece or more, and we'll have a community build-up at Fab15 to assemble the statue. The re-created Nefertiti Bust statue will stand 4 feet/1.2 meters tall.
Sign up to claim your part(s) in history!
For more details about the project, click here
One of the main highlights of Maker Faire Cairo 2018 and 2019 was the pottery section.
Pottery is one of the oldest and most widespread of the decorative arts, consisting of objects made of clay and hardened by heat.
This year, you will experience making your own clay pot so that you can take it home to always remember that day.
Mini 4WD (The Racing Car)
Mohamed Soliman
Mini four-wheel drive (4WD) is a racing sport for all different ages.
It's popular mostly in Japan as it's a sport involving mental learning skills and engineering. This sport is all about scaling your own car and understanding the basic engineering and tuning rules needed to create it. Your ultimate goal is to win all your races!
We at Mini 4WD Egypt believe in our youth! We believe that we can do more for the community by introducing such a sport that drives thinking and passion, as well as challenges the creativity of our youth! "We believe that we are racing for a better future!"
Five years ago, Lab Manager Arnold Roosch came up with an idea to build a huge 3D dust printer to print with at Burning Man Festival. Due to an illness, Arnold unfortunately couldn't finish this crazy idea, but we are continuing on in his steps to complete the printer! In the past months, a team of students, lab employees, friends and family started working on this challenge. But we'll need more makers to make this happen!
With this project we aim to build a 3D sand printer to build sculptures that can be fully degraded and upcycled after a few days. Our plan is to bring it in July to the International Fab Lab Conference (FAB15) in Egypt and use the desert sand to print everything!
Game On!
Enter the Maze. Remove the Curse - Save Adam!
Be warned, you will lose your senses to complete your mission!
Adam is a kid who lost his hand at birth. He struggled with being different until he discovered 3D printed prosthetics. Upon discovering 3D printing, he let his imagination run wild and started making the most colorful and fun prosthetics and toys! ….That was until people started making fun of his toy hands. He started leaving his hand at home, was ashamed and did everything possible to hide his disability. The social pressure and shame became so real for him, that his house became cursed by a hidden force. The curse was meant to let Adam experience different types of disabilities throughout the house so that he can understand that regardless of the challenges one faces, you can always overcome them and move forward. Your Mission: Enter Adam's house, go through the maze, and locate Adam's favorite educational toy (a frog) and his 3D printed prosthetic so that he can wear it again!
Experience the Maze! Save Adam!